About Us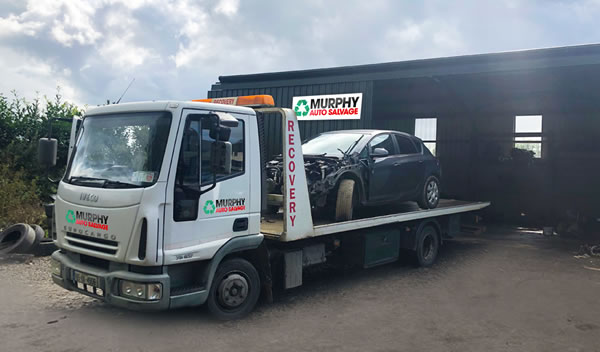 In business since 2012, Murphy Auto Salvage is a fully licensed vehicle dismantling and recovery operation based in Tombrack, Ferns in Co. Wexford.
The business, which is also known as Murphy Van Parts, specialises in dismantling cars and 4x4s. It also has particular expertise in dismantling vans and light commercial vehicles, meaning it is one of the leading suppliers of dismantled van parts in Ireland.
A wide range of recycled parts for cars, vans and 4x4s are in stock and available for pick-up or immediate delivery. Parts can be dispatched on an overnight basis to anywhere in Ireland and can also be delivered to UK locations. Prior to delivery all parts are quality checked by our expert team.
Murphy Auto Salvage is fully licensed as an authorised waste facility (Permit WFP-WX-18-0142-01) meaning it can safely dismantle and de-pollute vehicles with specially trained staff using advanced dismantling equipment to maintain the highest environmental standards.
We also offer a vehicle recovery service where required. More details can be viewed here.
Please check our website listing for a a full list of vehicle being dismantled and parts available. Alternatively our team will be please to assist you by telephone on 087-630-4036
Our opening our are:
Monday – Friday 8.30am -5.30pm (Closed for lunch 1-2pm)
Saturday 9.00-3.00pm